Kampen om rätten till en värdig vardag fortsätter. Skulle ut med Lizzie i förmiddags och hade lite småbråttom till ett möte. Mitt på gården fastnade skosnörena i varandra; överkroppen fortsatte modigt framåt, men fötterna var som fastfrusna. Trippade osäkert fyra-fem millimetersteg framåt, med armarna förgäves vevandes som propellrar, innan jag stöp som en fura och slog i asfalten. Upplevelsen påminde lite om att volta med en Segway i högsta hastighet, typ… Va? Var det en alltför snäv referens för er stolta, rakryggade satar i er motgångsfria tillvaro?
Golfbollsblåsa. Blödande knä. Blödande handflator. Självbilden ett öppet sår. All eventuell oro jag kände över att ha bestulit gemene man på denna spektakulära syn gick snart upp i rök, tack vare min lurviga lilla siren. När hon såg matte stupa och hjälplöst bli liggandes på marken så försvann hon i ilfart bort i horisonten, skällandes och ylandes på en ljudnivå som historiskt sett blott överträffats av Krakatoa.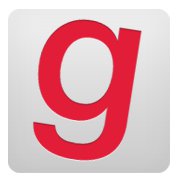 Börjar för övrigt bli riktigt sugen på vad 2013 har att erbjuda, det är ett par nya och väldigt spännande grejer i görningen! … Ja, jag vet. Försök säga det utan att höra Gils röst i era huvuden. "Things are finally looking up for ol' Gil!" osv. Det är väl oundvikligt.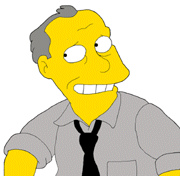 Nä! Nu känner jag mig mentalt redo att gå rond 3 mot Arbetsförmedlingen. Fick ett par böcker på posten idag – The remains of the day, The pillars of the earth och Outlander (samtliga ett resultat av googlingen: "Similiar books to Gone with the wind", hälsar "Den öppensinnande") – som kan komma väl till hands när man är fångad på obestämd tid i Idioternas högborg*.
* med undantag för Helsingborg Finans mamma! (Smooth move, Ferguson)