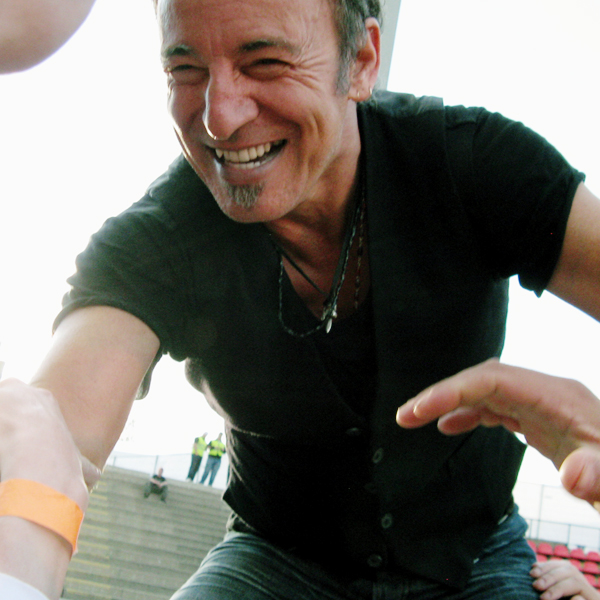 Please leave a message after the beep.
"Mr. Bruce? Mr. Bruce? You magnificent son of a bitch! Hör du mig? Resten av världens artister ringde, de ville att du skulle sänka ribban lite så att de också får vara med och leka. Ta onsdagens setlist till exempel;
– Bishop Danced för första gången på 29 år ("Never been played outside this building except one other time when I was a baby child. Even some of the fans are gonna go: 'Huh? Wha? Ha? Honey, what's happening?! I don't know!'")
– It's hard to be a saint in the city
– The Weight, som en hyllning till Levon Helm
– avslutningen med Rosalita och Tenth avenue freeze-out efter varandra!
Jag menar… Herresatansjävlar, Mr. Bruce! Du inser väl att våren 2012 kommer att gå till historien som tidernas längsta förspel (sidorna 1-~830 i Borta med vinden samt säsong 1-7 av West Wing undantaget)?"